Beard, Mustache and Facial Hair Transplant
Recapture your masculinity, frame your face, and enjoy facial hair freedom with this one-day, out- patient, permanent procedure.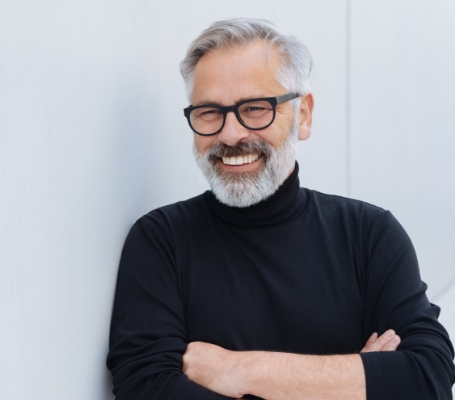 Permanent Restoration
Genetics may have given you bald spots or weak patches in your facial hair. But with HRI's advanced facial hair restoration, you no longer have to accept looking anything less than 100%. Using larger grafts harvested from the donor area of the scalp, our physicians are able to help you achieve the thick beard and facial hair that you desire.
Hair Restoration Institute of Minnesota's skilled plastic surgeons are skilled in the art of facial cosmetic procedures. They will work with you to understand your desired look and develop a custom treatment plan that fills in any to fill in any bald, thin, or patchy areas of your facial hair.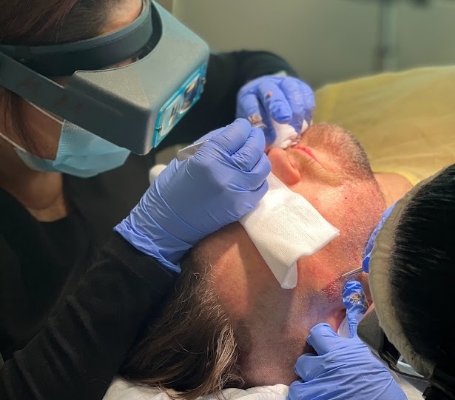 Minnesota's Best Place For Beards
The Hair Restoration Institute is one of America's leading facial hair restoration clinics. As facial plastic surgeons, our physician have the elite pedigree to execute a skillful restoration, and the artistry to make it hansom.
Beard Procedures can be completed in as little as a couple hours and yield permanent results because they physically replace the hair follicles. The new hair fills in the brow shape, giving it a full vibrant look. The hair will naturally grow to a similar length as its donor area so more frequent trimming will be required to maintain a neat appearance.
What Are The Benefits Of NeoGraft Hair Restoration?
Superior Results
More natural looking hair, short or long for both men and women.
Advanced Technology
Our automated technology gives you the least invasive procedure in hair transplantation.
Gentle
Little to no discomfort. No scalpel incision, no staples, no linear scar.
Effective
You have fewer activity restrictions than with traditional strip methods.
Discrete
Patients can typically go back to work the next day.