About Low Level Laser Hair Therapy (LLLT)
Proven Hair Loss Treatment Technology
Low Level Laser Light has been used for numerous conditions in Europe for over thirty years and has been the subject of over 2,500 scientific papers, published worldwide. There are no reported side effects to the treatment which is painless, and non-toxic.
Until recently, laser treatment has been relatively underutilized in North America. Today, however, there is increasing awareness and acceptance of low level laser among practitioners.
International practitioners are realizing the benefits of laser therapy more than ever before, while North American consumers are increasingly willing to try alternative treatments. Low level laser therapy is non-invasive and without any known side effects.
Schedule Consultation
What Is Low Level Laser Light?
Low level laser light is compressed light of a wavelength from the cold, red part of the spectrum of electromagnetic radiation. It is different from natural light in that it is one precise color; it is coherent (it travels in a straight line), monochromatic (a single wavelength) and columnated (it concentrates its beam in a defined location or spot). These properties allow laser light to penetrate with no heating effect, no damage and no known side effects.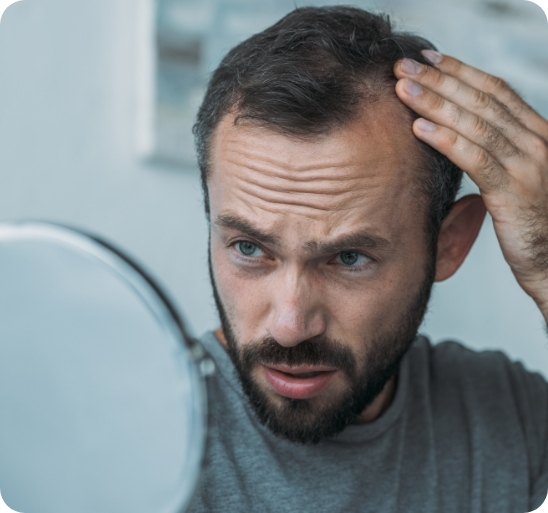 Therapeutic Low Level Lasers
There are two types of lasers: high power and low power. High power lasers are used to cut through tissue and give off heat. Low level laser on the other hand does not give off heat and uses photo energy.
For many years, leading hair restoration clinics and salons around the world have been using Transform Technologies 'cold-beam' laser technology for individuals suffering from problem hair conditions. It is a Low Level Laser Therapy (LLLT) that works by increasing blood flow to the scalp and hair follicles, encouraging hair volume and healthier hair. The unique laser light penetrates into the scalp tissue where it stimulates the microcirculation and improves cellular metabolism and protein synthesis.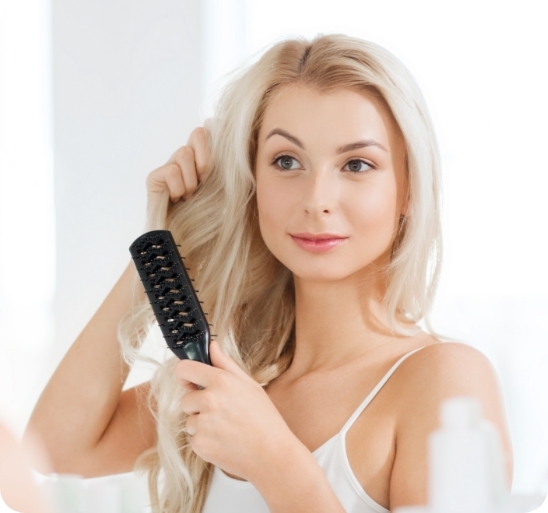 Who Is The Best Candidate For Laser Hair Therapy?
Anyone experiencing hair loss. Low level laser hair therapy is the long anticipated answer for the hair transplant specialist challenged by the ineligibility to perform transplant procedures on certain individuals primarily due to the following scenarios:
Patients with early stages of hair loss — 1 to 7 years. (Too much growing existing hair on the top of the head so that the option to transplant hair from the back of the head or "donor area" would cause "hair shock" or "hair trauma" to existing growing hair, thus accelerating loss of existing hairs.)
Men who experience general thinning throughout including the sides and back area where a transplant specialist would typically harvest the donor site.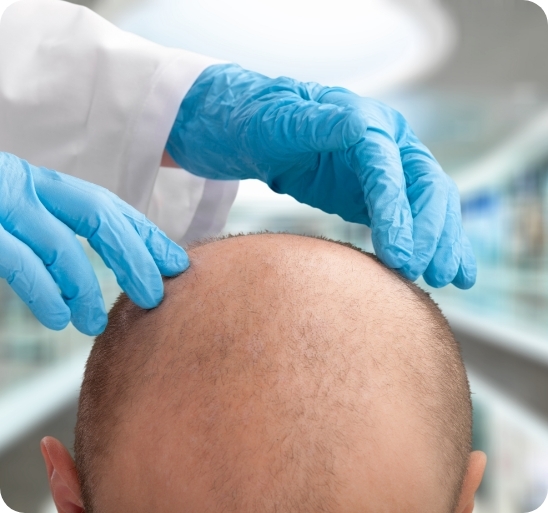 Is Low Level Laser Hair Therapy Safe?
Yes. Low level laser hair therapy meets all international safety standards and legislative specifications of a "non-significant risk" product. .Yes! The Laser Hair Therapy™ devise is safe and is classified as a Class IIIA cosmetic laser.
The energy produced by the photons does not have the thermal component to cause thermal injuries to users or operators. Laser light energy does not change or alter molecular structures.
There have been no side effects of the treatment reported and to give you an idea to what extent our treatment method has been used, an average example is from treatment centers in Finland where specialist have been offering the laser hair treatments for 11 years and during that period performed over 20.000 laser procedures, each without any side effects.
How Soon Will I See Results From Laser Hair Therapy?
Reduction of hair loss usually occurs after five to six treatments. Some patients also experienced hair growth after 10-12 treatments. Over time, all users – men and women – usually notice progressively increasing benefits of the treatment program.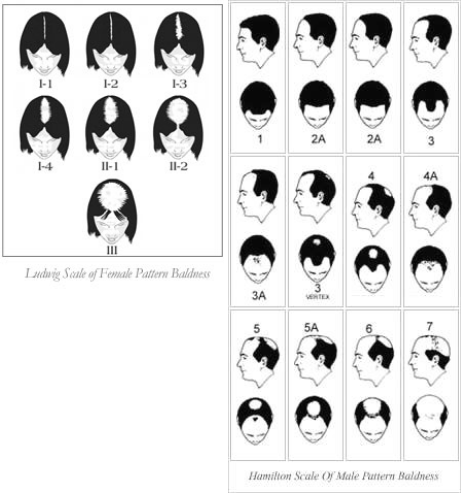 MEP-90 Clinical Data:
An IRB pre-approved clinical trial with oversight was performed.
Each subject received a total of 36 20- minute treatments over 18 wks. Results were reviewed at 10-weeks (20 treatments) and 18-weeks (36 treatments) levels.
After 20 treatments (10 weeks) 92% of subjects had increased hair counts of >+10% with 57% demonstrating an increase of 30%. 98% of subjects indicated a medically- significant stabilization of rate of hair loss.
After 36 treatments , 97% of subjects had an increased hair count of >+ 20%. A total of 89% of all subjects demonstrated an increased hair count of >+30%, with 57% demonstrating an increased hair count of >+50%.
Click here to read the full FDA 510(k) clearance on the FDA website!
Low Level Laser Hair Therapy (LLLT)
Featured Testimonials
Find the best hair loss solution for you. Schedule a free, no-obligation hair restoration consultation today and get all your hair loss questions answered. Click on the link below to schedule your free, private consultation and see how easy it is to "Get More Hair… Get More Life!"
Schedule Consultation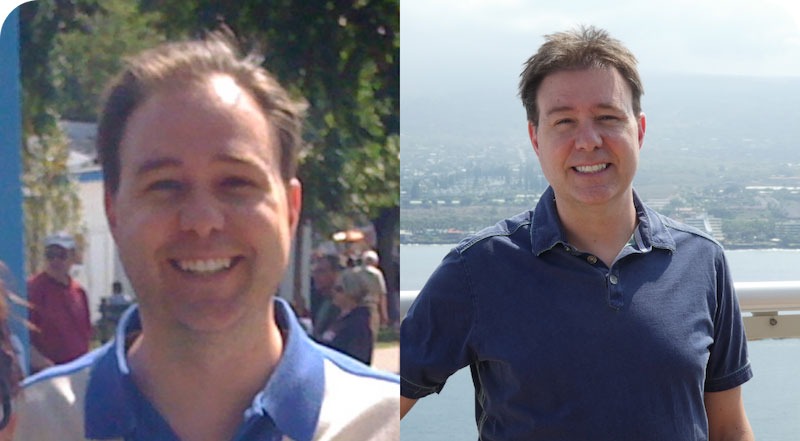 Godfather of Fantasy Football
"When my hair was headed in the wrong direction, I looked down at the sink, saw the hair there and decided to do something about it. I battled back and turned back the clock -- permanently! Thanks HRI!"
- Paul Charchian, Godfather of Fantasy Football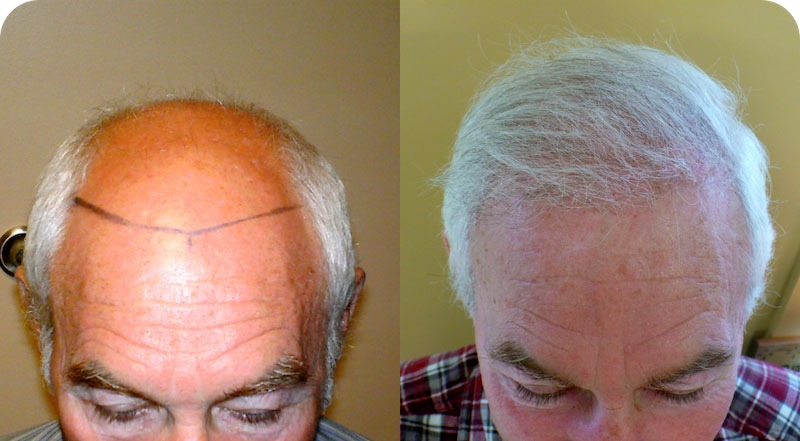 I honestly can't say enough about this place.
"I honestly can't say enough about this place. From the moment I got there they calmed me down, walked me through the whole process, and asked about my comfort the entire time. After the procedure they provided around-the-clock care, making sure I'm OK and answering any questions I have. I'm very happy with the decision I made and would recommend them to anyone!"
- Ray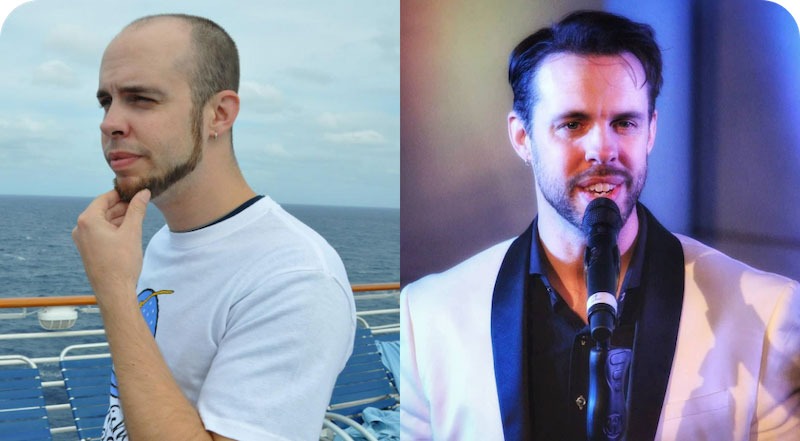 Hair Restoration changed my life
"Hair restoration changed my life. When I first started losing my hair, I hid under a hat -- but you can't perform the National Anthem or in a church like that. Since my procedure, I feel so confident now when I perform in public. I owe so much to Hair Restoration Institute of Minnesota"
- Chris Rupp, Musician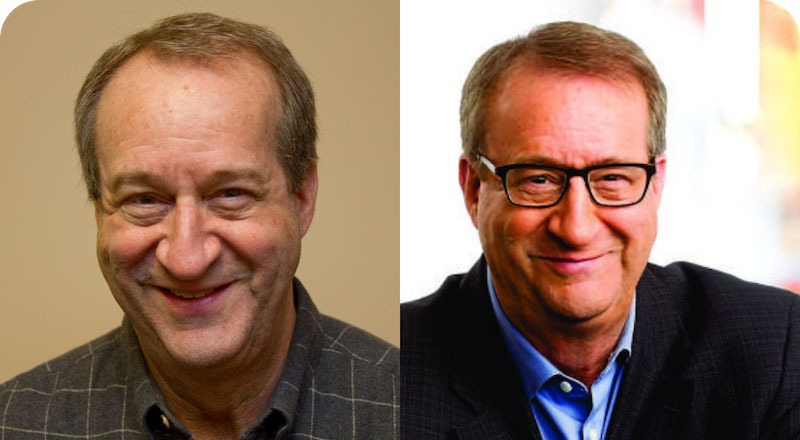 I trust these guys
"When I saw how much younger the new wave of broadcasters looked, I knew I had to take action to stay in the game. I chose HRI because their reputation is the best hands-down. I know these guys. I trust these guys."
- Mark Rosen, WCCO / KFAN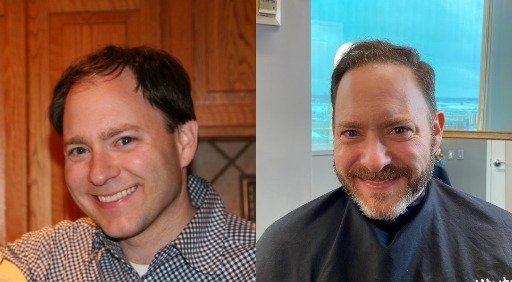 Best people top to bottom!
Best people top to bottom! From my initial consultation with Nate, to my surgery with Dr. Petrus - everything here is first class. My comfort was always a high priority during the procedure - the nurses Nicole, Tatyana and Theresa were truly amazing. No pain, no discomfort, just an awesome experience.
- Jason Derusha
What HRI Laser Hair Restoration Therapy Clients Have To Say
Thanks to you for helping me with my hair challenges!
I would like to express my thanks to you for helping me with my hair challenges. Having been a past client of other clinics your team has helped me the most. I was wearing a hair system from another clinic while my transplanted areas grew in until they ruined it. You were able to accommodate me the next day with a stock system, which matched my hair color perfectly. Besides the color match, I enjoy how simple it is to maintain. All this combined with the laser treatment you started me on will get me to a desirable outcome. Thanks again for all your help!
-Matt M., Minneapolis, MN
This process is so easy, and so amazing, and it is completely painless!
I have been a client for only 11 weeks and I am amazed at how much of my hair has already begun to grow back! This process is so easy, and so amazing, and it is completely painless! I have tried everything from pills and topical treatments to toupees, and THIS is the first thing that has really truly worked. Thank You!
-Joe S., Real Estate Broker
I haven't felt this good about my look in several years!
Losing a significant amount of hair in a short time was traumatic for me. Dermatologists biopsied my scalp and told me there was no help for my problem. I decided to try Hair Restoration Institute in Roseville and felt immediately that I was in good hands. I began treatments on my first visit and six months later have seen tremendous improvement in stopping hair loss, growing new hair and changing the coarse texture of my hair that had developed due to alopecia. Receiving the laser comb has been a benefit too. I was given all the appropriate facets of regrowing and caring for my hair from the very beginning. It's obvious that Vern and Patsy are in this business to sincerely help people and are as thrilled with your success as if it were their own. Excellent personal care, excellent hair care. You absolutely can't ask for a better or more honest and compassionate place to find answers to your hair loss problems.
-Cindy, Minneapolis