Hair Loss FAQ
Hair Loss Questions And Answers
The most frequently asked question is, "What is the best hair restoration method?"
The short answer to this question is, "It depends." The best hair replacement or treatment method is different for different people. A variety of factors must be considered, including your degree of hair loss, your level of physical activity, the type of hairstyle you desire, and other factors. Not everyone is a good candidate for every option. Since each person has different needs and expectations, we have committed to educating the public by offering Free, No-Obligation Consultations. Each consultation is held in a relaxing and private office setting, with a trained and experienced hair loss professional.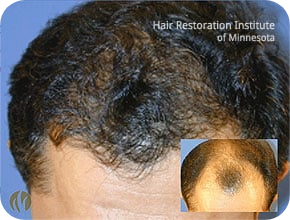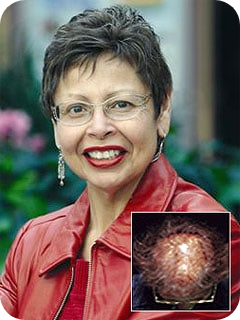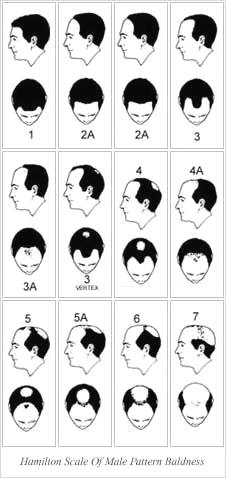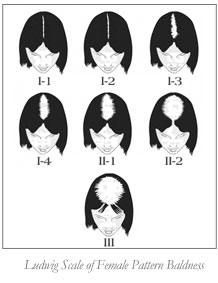 Non-Invasive Hair Restoration FAQ
There are many cosmetic and non-invasive options available to you at Hair Restoration Institute of Minnesota. If you would like a full head of hair, we would recommend Dermal Lens, an instant and pain-free cosmetic procedure that blends new donor hair with your own for an identical match. Dermal lens can fill in thinning or balding areas of all sizes at density levels higher than that of medical transplants. Another option is Scalp Micropigmentation (SMP), which uses tattooed Micropigments to simulate the appearance of hair. This treatment is perfect for those who want to hide the appearance of their scalp in thinning areas, or who want to wear a "shaved" look where they are "bald by choice". Both restorations can be accomplished in a single appointment.
The cosmetic hair restoration options at the Hair Restoration Institute of Minnesota are incredibly lifelike, which is why they are used by celebrities and those in the public eye. Dermal Lens technology uses real human hair, which can be washed, styled, and cut in every way that your bio hair can. Even under close in-person inspection, the hair restoration looks completely authentic and natural
Yes, the purpose of the Hair Restoration Institute of Minnesota procedures is to allow you to do all the things that you stopped doing because of your hair loss, such as swimming, boating, water skiing and even riding your Harley with the wind in your hair and without the fear of getting sunburn on the top of your head!
Absolutely not. Dermal Lens integrates with your existing hair and stays on 24 hours a day, 7 days a week, including when sleeping, showering and swimming. You would do everything with your Dermal Lens that you would with your own hair because it is real human hair and is medically bonded to your scalp.
That is just one of the great things about your new hair. You can comb your hair anyway you want, even straight back. When installing Dermal Lens for the first time, it is best to let your hair grow out at least 1.5 inches in length so that it can seamlessly blend with the hair system.
Dermal Lens clients will typically come into the clinic once per month to refresh their look and service their hair system. During this appointment, we will clean the scalp and lens, cut your growing hair, and the reapply and style the lens to keep you looking great. Because the hair in Dermal Lens is not attached to any blood flow, it will not grow between treatments and will need to be replaced every 2-3 months. A flat monthly membership will cover the cost of all hair systems and hair cuts.
We would be happy to refer you to another Dermal Lens hair restoration affiliate in your new location, without interrupting the type and quality of service to which you have become accustomed.
Surgical Hair Restoration FAQ
Androgenetic alopecia is a progressive hereditary condition that causes specific hair follicles to be sensitive to hormones that cause hair loss. With male pattern baldness, hair loss typically occurs on the top and front of the head. With female pattern baldness, thinning occurs across the scalp and is particularly noticeable on the center part-line or the hair line. There is no evidence to suggest that use of hats or the frequency of shampooing affects hair loss.
Patients will be locally numbed for the duration of the procedure so they should not experience any pain. HRI also offers an optional sedative for patients who wish to nap or further relax during their procedure. Generally, this sedative wears off in time for the patient to drive themselves home, but they may wish to schedule a driver, or stay the night at HRI's on-site hotel.
You will be able to resume almost all physical activities and exercises within 1 week of your hair transplant. Your transplanted hair is permanent and may be washed, cut and dyed. HRI recommends waiting 4 weeks before swimming in a pool, lake or ocean, and 6 weeks before coloring your hair. If you would like to have your hair cut or colored before your appointment, please contact the HRI salon department to make an appointment.
No. The transplanted hair graft is chosen so that it is immune to Androgenetic Alopecia and will be with you for life.
Micro-grafts are the smallest possible grafts consisting of just a single hair follicle. HRI will use these Micro-grafts along the hairline to produce a thick, natural result that may be combed back or forward. Micro-grafts are also used for facial hair and eyebrow hair transplants. Mini-grafts are clusters of 2-3 follicles coming out of a single pore that closely resemble hair growth prior to thinning or balding. HRI uses these small, delicate grafts in the mid-scalp and crown to achieve the densest and most natural result. "Hair plugs" are an older technology that is not used at HRI, involving a cluster of mini-grafts inserted into a single site, creating "doll-like" hair, which can appear unnatural. HRI does not use this older technology.
Please arrive with freshly shampooed hair. Please do not wear any clothing that would need to be pulled over your head to be removed -- button-up shirts or zip-up clothing is preferable. You may eat breakfast as you would normally, but please do not drink caffeine for 24 hours prior to the procedure. If you decide to opt for the sedative, please bring the name and contact information of your pick-up driver. The staff at HRI are happy to coordinate with your driver about the pick-up time on your behalf. If you take blood pressure control medications, continue taking them as directed. High blood pressure is the leading reason for needing to reschedule hair transplant procedures.
Are advised to sleep on their back for 5 days to prevent swelling, to limit physical exercise for 7 days, and to limit exposure to the sun, wind, or cold. Patients are provided a free take-home bag with supplies to help in their recovery as well as a specific set of instructions for their procedure. If they have any questions, they will be given contact information to reach the medical team. Patients are also welcome to use HRI's laser spa for complimentary laser treatments following their procedure. span style="font-size:10.0pt;font-family:"Arial",sans-serif;color:#333333">Most patients return to work within 24-48 hours and to all usual physical activity within 1 week. If the patient had an FUT procedure, their suture removal will be scheduled for 10-14 days post-op. Checkup appointments are scheduled for 1 year post-op, but may be made sooner at the patient's request.
The first hair growth after a hair transplant occurs 4-6 months post-procedure and the final result is achieved 9-12 months post procedure.
Complications from hair transplants are rare and can include bleeding, soreness, and temporary "shock loss." Scalp infections are very rate and would be treated with antibiotics.
Hair transplantaion is an excellent treatment to fill bald and thinning areas of the scalp. Almost every person with Androgenetic Alopedia (AGA) -- also known as Male Pattern Baldness (MPB) or Female Pattern Baldness (FPB) -- is a candidate for hair transplantation. Hair transplants are also effective for those with congenetial alopecia (bald spots from birth), scars, Traction Alopecia (cause by tight hair styles such as braids, weaves, cornrows) and trichotillomania (caused by overplucking of hair).  Good candidates for hair transplantation will have sufficient donor hair (on the back and sides of their scalp) to fill in their recipient areas where they are experiencing balding. Those with limited donor hair may consider MaxDermal Graft or Dermal Lens. Good candidates will also have realistic expectations for what hair transplants can achieve, adding an average density of between 45 to 65 grafts per square centimeter. Finally, good candidates will ideally be over the age of 25 for the front hairline and over 30 for the crown, be in generally good health for surgery, and will have discontinued medication that would interfere with the procedure. Patients under the age of 20 are generally advised to use hair loss control medication for a period of time prior to their procedure.
Each patient is different depending on their goals and expectations, as well as their amount of hair loss. It also depends on the number of grafts done in each session. Patients may split procedures into multiple sessions (for example, restoring the hairline at age 25 and then restoring the crown at age 30), or complete a Combination Hair Transplant in a single sitting. Patients who want extremely dense hair may also choose to augment a past hair transplant with a second procedure.
The average hair transplant size at HRI is between 2000 and 2500 grafts. Each graft consists of between 1 and 4 individual hairs. To determine the required graft count for your procedure, please schedule a consultation. The average patient will have 5000-6000 available for donation from their transplant area, allowing them to have multiple hair transplants without issue. However, though those with more advanced hair loss may have considerably fewer grafts available for donation.
At HRI, we have a complimentary, after care program that we invite every hair transplant patient to take advantage of. This program is beneficial in the re-growth and healing periods of your transplant. It also allows our staff to monitor your results and answer any questions you may have.